Gutter Downspout & Extension Installations in Greater Medford
Effective gutter drainage protects from water damage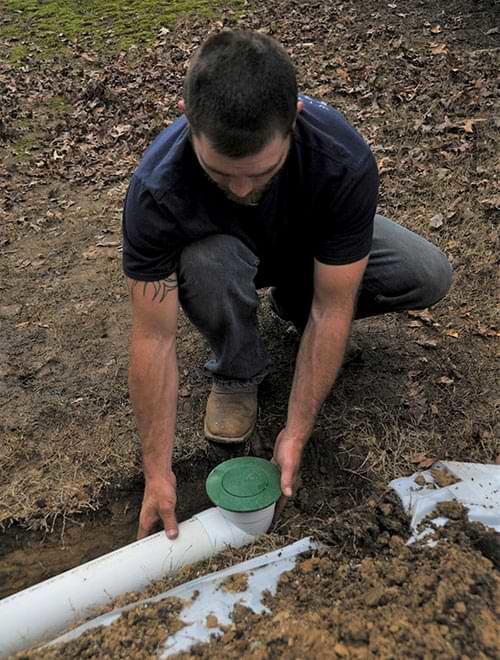 Our gutter downspout extensions direct water away from the foundation and property.
Gutter downspouts are a fully-sealed extension at the bottom of the system directing rainwater away from the foundation. Downspouts prevent moisture and flooding in the home - and without them, rain gutters can't protect the property from water damage or structural problems.
That is why Gutter Shutter of Long Island installs premium seamless gutters, no-clog gutter covers, and downspouts and extensions, keeping water away from the property and preventing costly damage. Schedule a free gutter installation estimate today. We proudly serve Long Island areas throughout Medford, Brookhaven, Islip and nearby.
What is a downspout?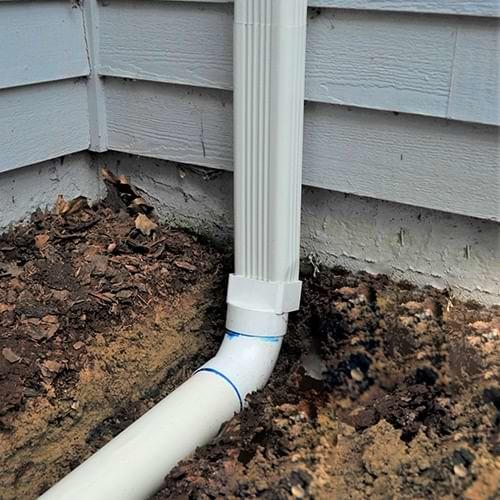 Gutter downspouts attach to the bottom of your gutters and direct the flow of rainwater away from your foundation. Downspouts have many names - this includes downspout pipes and water pipes.
Gutter Shutter of Long Island offers several downspout choices, with a minimum discharge of 10 ft. away from your foundation! That's ten more feet of freedom and protection against downspout clogging and underground plumbing issues.
Downspout extensions offered
RainChute: An in-ground design that is best for homes with a lawn close to the base.
RainChute EZ: Elongated downspout extension that effortlessly installs above ground
LawnScape Outlet: Leaves the design of your lawn uninterrupted and connects to your downspout
Trusted gutter, downspout, & gutter extension company in Nassau & Suffolk County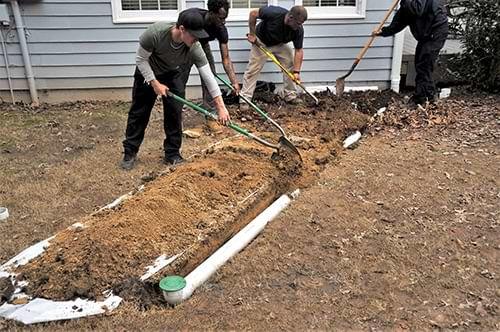 Our gutter downspout extensions have a minimum discharge range of 10 ft!
Downspouts and gutter extensions protect your foundation, lawn, and roof from costly damage. Without a predetermined discharge location, the rainwater directed away from your roof could still end up in your basement or foundation.
Downspouts & extensions prevent gutter drainage issues:
Foundation damage- If gutter drainage isn't directed away from your home with downspouts, your home will show signs of foundation settlement, foundation cracks, sticking windows and doors, and other dangerous symptoms.
Poor indoor air quality- When moisture seeps into your basement or crawl space, the indoor air quality of your entire home is affected. Mold growth, musty smells, and other signs of lower indoor air quality occur.
Flooding- Downspouts will help protect your basement and crawl space from flooding during heavy rain. This will save you money, time, and stress spent on costly water damage repairs.
Water damage- Downspouts also move water away from your roof, siding, windows, door frames, and exterior paint, further protecting your home.
Harmful erosion- Pooled water can wreak havock on your lawn and landscaping, decreasing curb appeal and home value.
Downspouts & downspout extension estimates in Islip & nearby
Gutter Shutter of Long Island offers free estimates for proven gutters, gutter covers, downspouts, and downspout extensions in Brookhaven, Medford, Islip, Huntington, Oyster Bay, Huntington Station, Smithtown, Brentwood, Hempstead, Bay Shore, and nearby in Long Island. Schedule your estimate today to learn more about our no-clog, guaranteed gutter systems.
Looking for a price? Get a no cost, no obligation free estimate.