Home
»
The Gutter Shutter System
Gutter Shutter: All-in-One Gutter System
Patented, no-clog gutters in Oyster Bay, Huntington, & nearby
Click on the image above to see how Gutter Shutter works to protect your home.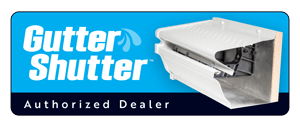 Gutter Shutter of Long Island is a trusted local installer of Gutter Shutter in Medford, Brookhaven, Islip, and nearby in Long Island. We're proud to provide homeowners with this all-in-one gutter solution that is guaranteed to never clog or pull away from the home. Gutter Shutter seamless gutters are 6" wide and constructed with 0.032 thick aluminum, larger and stronger than traditional 5" residential gutter systems.
Learn more about why this unique gutter system is more effective than any other gutters on the market, and schedule your free estimate for Gutter Shutter today! Gutter Shutter of Long Island offers Gutter Shutter installation throughout Nassau & Suffolk County.
Gutter Shutter system features & benefits
Premium Gutter Shutter features: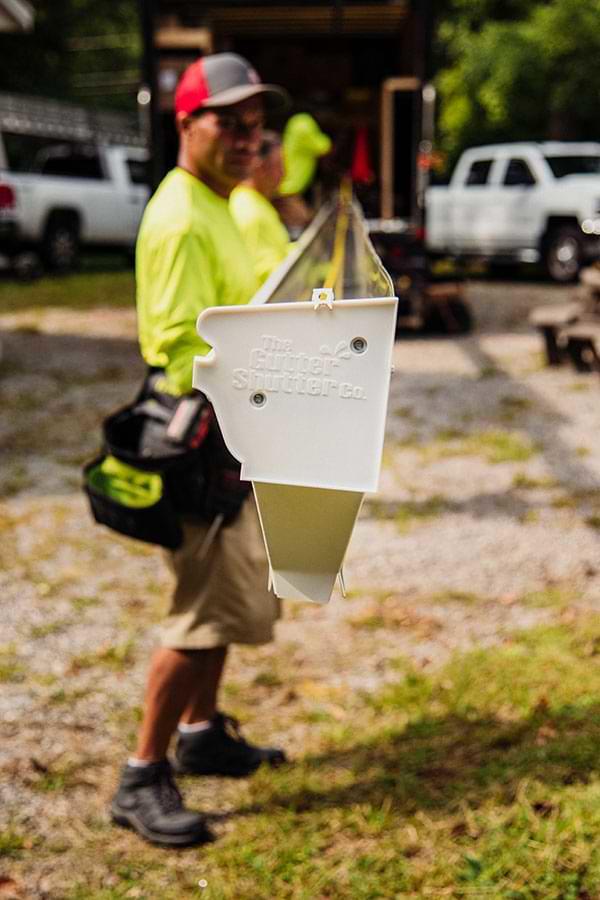 The Gutter Shutter system includes a Lifetime Guarantee
Made in the U.S.A., expertly installed by locally-owned Gutter Shutter of Long Island
Aesthetically similar to crown moulding for a boost in curb appeal & home value
Installs directly to fascia board completely independent of the roof
Made with 0.032 thick aluminum, and are 6" versus the standard 5"
Completely enclosed while still allowing for maximum water flow
Has a perforated cover to keep water flowing freely, but debris out
Performs well on both steep & shallow roofs
Designed & tested to handle heavy rainfalls using the principle of surface tension
Installs with GutterStud brackets every 24 inches for guaranteed stability
Available in a broad range of colors to complement every home
Gutter Shutter Lifetime Guarantee
Lifetime No Clog Guarantee- Will never clog or fill with debris
No-Pull Guarantee- Will never pull away from your home for the lifetime of the structure
Gutter Shutter installation company in Long Island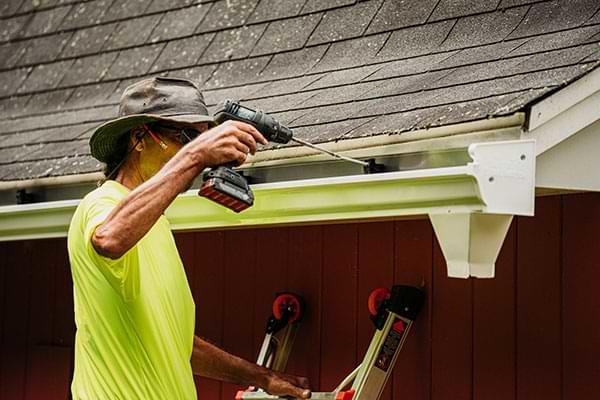 Upgrade your gutters to Gutter Shutter, the proven gutter system.
If you're not using Gutter Shutter, you may be leaving your roof, foundation, basement, and landscaping vulnerable to costly damage. With the protection and warranties offered by Gutter Shutter, you can protect your property and gain peace of mind knowing this solution will never clog or separate from your home.
Gutter Shutter of Long Island stands behind the Gutter Shutter system and the proven benefits. Get in touch with Gutter Shutter of Long Island today to schedule your free estimate for Gutter Shutter installation in Brookhaven, Medford, Islip, and nearby.
Looking for a price? Get a no cost, no obligation free estimate.